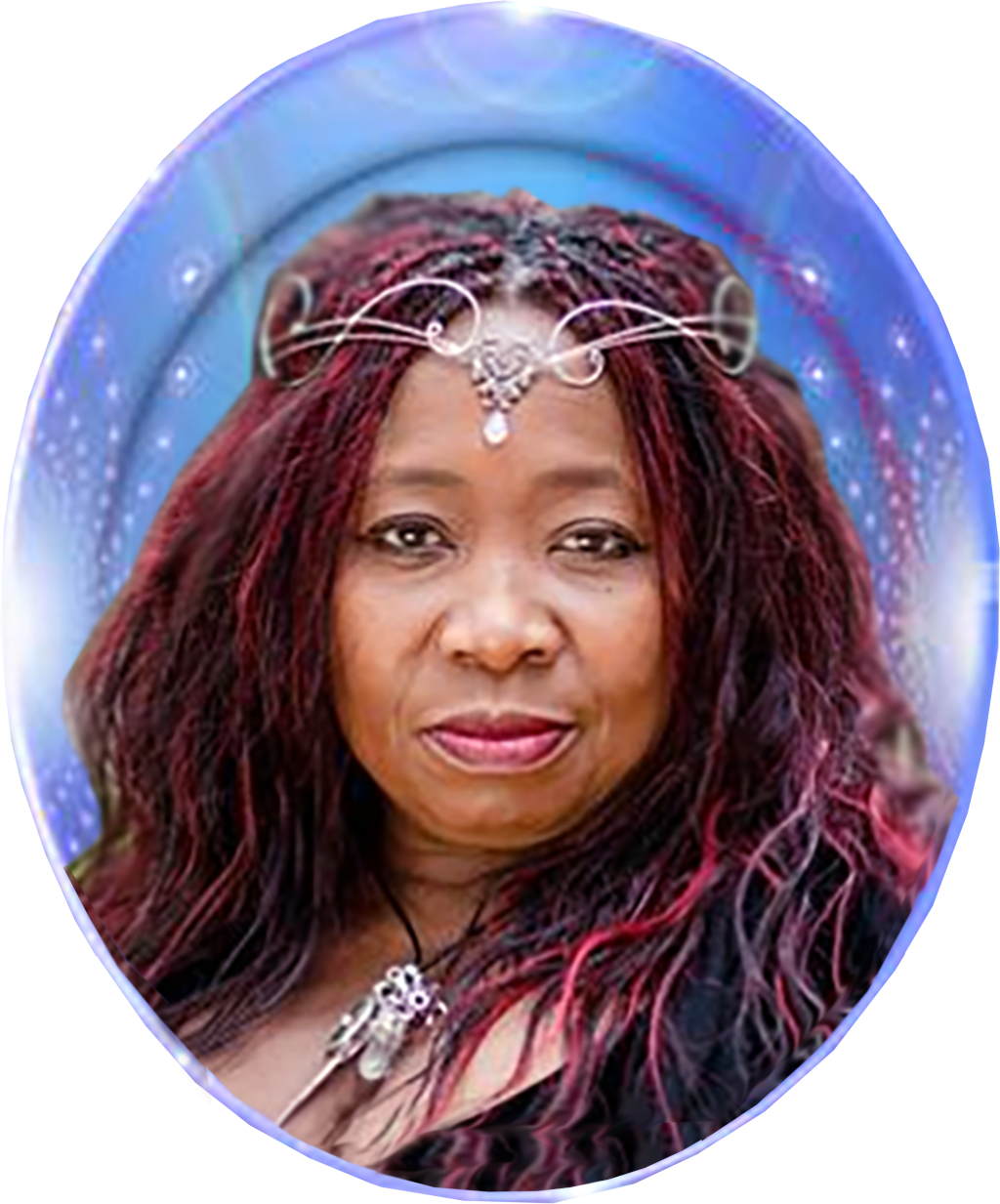 Starr is a Trini-CanadianMerican, who fell in love with the magickal arts at a tender age. Became an independent scholar, practicing WitchCraft in all its many facets of Magicks from around the world, as she considers it all belonging to her Craft.
She is the Founder and Elder of the NYC Wiccan Family Temple, the first Witch Temple ordaining its Priest/Priestesses to be licensed State Reverends and Founder of the WFT Academy Of Pagan Studies the First Witch School in NYC. Formed and runs WitchsFest USA – A Pagan Faire and the NYC Witches Masquerade Ball (2005 – 2019).
She is also the co-owner of CharmedByStarr.com a WitchCraft eShoppe for those of discerning taste and needs.
She has been giving lectures and teaching workshops related to WitchCraft, and its many practices at Witchy Events, Universities and Colleges.
Utilizing her knowledge as a Mental Health Counselor to Youth & Adults and over 45 years of practicing her Craft Starr created the Journey To the Realm of the Underworld Graveyard Mysteries Kits individually designed to be a therapeutically magickal experience for each person.
She is a Reverend, High Priestess, Teacher, and Elder ~ Intuitive Witch. Tarot Advisor and Candle Therapist. Teacher of Tarot, WitchCraft studies, Spell Crafting, Theology, and much, much more.
She currently lives in New York City with her son.
No one person knows everything, so always keep learning.
FREE YOUR MIND, EDUCATE IT, AND THE REST WILL FOLLOW.